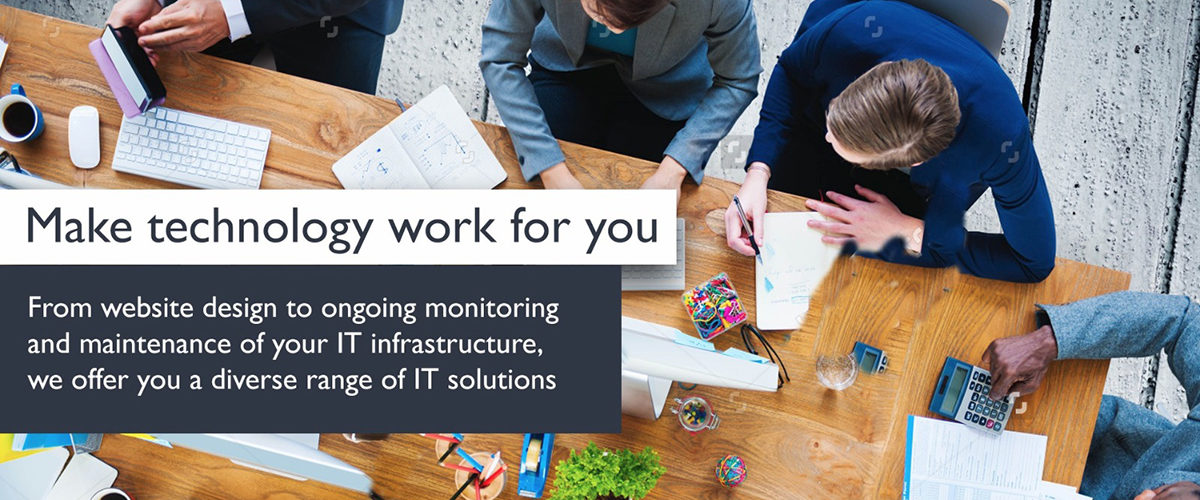 Welcome to Swiftech — Your Reliable Technology Partner
Providing a comprehensive range of IT services, Swiftech responds quickly to your concerns, helping you avoid the cost associated with downtimes. Our team of experts is dedicated to improve your workforce's productivity while reducing the stress and hassle associated with IT management. Promising you result-oriented solutions, we take special interest in the long-term health of your IT infrastructure and provide you budget-friendly IT solutions that are capable of fulfilling your business's technology needs today and tomorrow.

We don't charge call out fee
At Swiftech, we understand that you may be unsure about hiring an IT support partner and may want to discuss your needs first. Therefore, we offer you free, no-obligation consulting service.

We don't offer off the shelf solutions
Since no two businesses have same IT needs, Swiftech provides you completely personalized solutions that have been developed keeping your budget and precise needs under consideration.

We offer affordable, but reliable services
At Swiftech, we understand that being a small business, you face budgetary constraints. Therefore, we offer you affordable, but high-performance IT solutions that offer you great value against money.

We provided you extended expert support
Swiftech believes in providing exceptional after-sales services. Therefore, once you have selected us as your technology partner, you can rely on us to troubleshoot any issue you may face with an IT solution.

We promise you ZERO unpleasant surprises
When you decide to work with Swiftech, we provide you with an all-inclusive estimate for your personalized IT solution, helping you avoid any unpleasant surprises at a later stage of the process.

We provide you a one-stop solution for all IT needs
From website design and malware protection to printer support and disaster recovery, we provide you a comprehensive range of IT solutions and services, saving you from the hassle of working with several providers.

IT Support
It takes a breadth of knowledge and expertise to identify the technology needs of a business and recommend adequate solutions to fulfill them

Server and Network Support
Slow and unreliable internet or intranet connection is a real pain for any organisation, particularly for startups and small businesses.

Managed Services
Delegate IT management to our team and get your technological assets managed by experts in a trouble-free, inexpensive manner.

Backup & Recovery
Don't let a data loss event damage your business's bottom-line and reputation. Rely on Swiftech's backup and disaster recovery services.
Get a Free IT Health Check-up worth $299 from IT Experts at Swiftech
Without a strategic plan in place, money spent on IT cannot guarantee success. Let our experts determine your IT needs and prescribe you optimum solutions for improved business performance. Hurry as it's a limited time offer!
What Our Clients Say
"The service I received from Swiftech was both efficient and to a high standard.
Swiftech were very helpful and easy to communicate with. A job well done!
Liz
(Client)
"Always on time, always a pleasure! Highly recommend"
Sue
(Client)
"best service in town. Number #1."
Linda
(Client)
"Helpful, knowledgeable staff that provide great service"
Carla
(Client)
We work with